back to exam training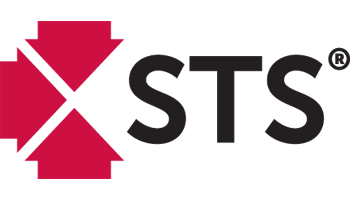 Safety Trained Supervisor®
This online, self-paced course provides in-depth information on each area of the STS Blueprint and will enable you to effectively put safety and health principles to work in your organization. The training features a pre- and post-test, along with 30+ subject areas built to help you prepare for certification.
STS examCORE provides six months of access to leading-edge training modules covering content on the STS exam blueprint. Need more time to study? We have made it easy to extend your access with three-month packages. Includes hours of video training in 30+ subject areas and learning exercises built to help you retain safety and health fundamentals.
BCSP examCORE training is specifically designed to improve the knowledge and skills of the working safety practitioner. Built by 17 leading-edge subject matter experts (SMEs)* with over 350 years of combined safety, health, and environmental (SH&E) experience. The SMEs involved include published authors, academics, and practicing SH&E professionals, all dedicated to a safer world through professional advancement.
*To ensure impartiality, BCSP utilizes subject-matter experts for the development of the examCORE program and products who are independent from the certification examination development process.
The examCORE curriculum is grounded in the subject matter of certification exam blueprints, BCSP exam references, and the latest in international safety and health standards.
What Makes ExamCORE Different?
Adaptive or Standard Learning
Take a pre-test and learn the areas you will need to focus your study, or choose to go right to the learning modules and challenge questions.
Learn on Your Own Schedule
With training available on your desktop or tablet, you will find the time to prepare. Let examCORE be your partner when life happens.
Interactive Video Courses
Focused training modules and SMEs guide you through essential topics and culminate in challenge questions.
Topics Covered in examCORE STS
Through this course, you will learn the most important concepts found in the latest STS Blueprint, including:
Bloodborne Pathogens/First Aid/CPR
Chemical Hazards
Control of Hazardous Energy
Cranes and Rigging
Disaster Preparedness
Environmental Management
Ergonomics
Exposure Assessments
Falls
Fire Protection and Prevention
Fleet Safety
Hazard Communication
Hierarchy of Controls & PPE
Incident Investigation
Industrial Hygiene Sampling
Inspection and Audits
Job Hazard Analysis
Law & Ethics
Life Safety Principles and Standards
Materials Handling
Noise
Performance Metrics
Personal Protective Equipment
Powered Industrial Trucks
Respiratory Protection
Robotics Safety
Safety Program Management
Training and Education