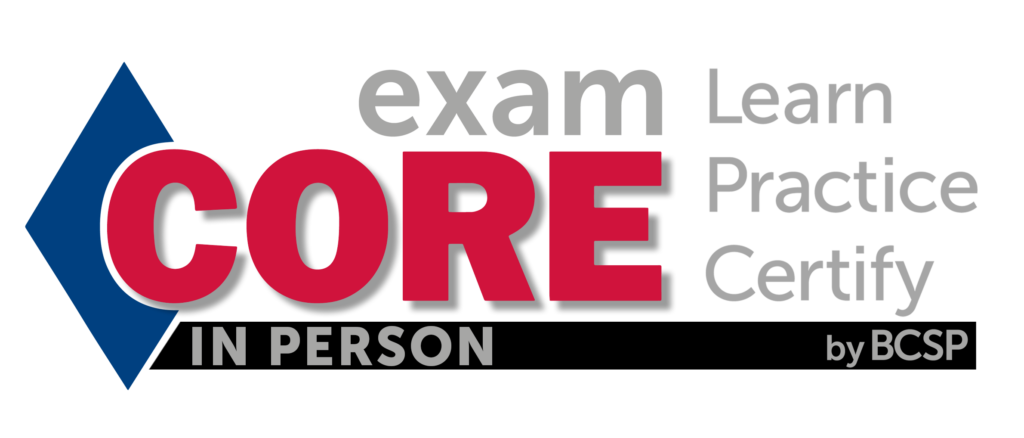 BCSP examCORE In-Person
A live, interactive exam preparation course, BCSP examCORE In-Person provides an engaging format in which to review the safety, health, and environmental (SH&E) knowledge and skills that keep workplaces safe—and which are required for BCSP's various certification exams.
Organizations may host examCORE In-Person prep sessions to ensure team members' participation in building SH&E skills, provide a path to certification, and improve their safety culture.
Individuals seeking facilitated exam prep can prepare for success by signing up for examCORE In-Person sessions with our experienced instructors.
Benefits of BCSP examCORE In-Person
A two-day (STS, STSC) learning course
Access to an online Guided Notebook (45 days)
Access to the certification's online Self-Assessment (45 days)
Live instruction from an experienced instructor
Host Exam Prep
Companies, associations, and other organizations that would like to host BCSP examCORE In-Person exam prep for their team members may request training from the examCORE team.
Join Us for an In-Person Session
Launching in 2023