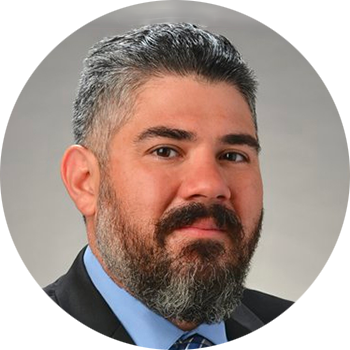 Joaquin Diaz
Joaquin Diaz, MM, CSP, CHST, OHST has over 20 years of occupational safety and health management experience. Joaquin has two bachelor's degrees from different universities, a Master's in management (MM), and maintains several certifications, including a Certified Safety Professional (CSP), Certified Industrial Hygienist (CIH), Occupational Hygiene and Safety Technician (OHST), and Construction Health and Safety Technician (CHST).
Joaquin has overseen the development and implementation of large construction company Health, Safety, and Environmental Management Systems. Over his career, he has been actively involved in the professional development, mentoring, and training of safety practitioners throughout the profession.
Joaquin is skilled at developing and implementing practical solutions for complex problems and is recognized for his ability to achieve positive results through teamwork and effective leadership. With excellent communication and negotiation skills, "hands-on" field safety experience and an understanding of the construction process, Joaquin plays an important role for both preconstruction and construction teams to identify and prevent or mitigate potential safety issues. Joaquin's work experience includes 15 years in a leadership position for two top 150 ENR contractors, with 11 years for Hawaii's largest general contractor. He served honorably in the United States Marine Corps.
Joaquin is currently serving as a board member with BCSP and a Trustee of the BCSP Foundation. He is honored to serve on a board offering oversight of an organization with over 50,000 active credentials. He was past chair of the Hoisting Machine Operators Advisory Board after being nominated by two separate governors and serving for three governors. He was the past president of the Hawaii ASSP chapter, past president of the Hawaii AIHA chapter, and is an active member of the national AGC Safety and Health committees.