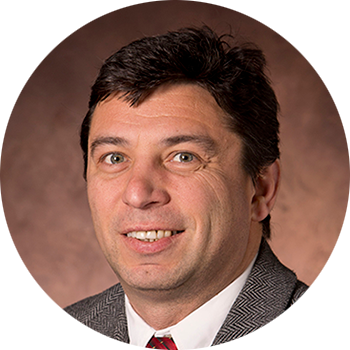 Georgi Popov
Georgi Popov, Ph.D., CSP, QEP, ARM, SMS, ASP, CMC, holds a Ph.D. in Chemistry from National Scientific Board (Bulgaria) and an M.S. in Nuclear Instrumentation & Engineering Physics from Defense University (Bulgaria). In 2001, Dr. Popov graduated from the Command and General Staff College in Ft. Leavenworth, Kansas. He also has a post-graduate certification in Environmental Air Quality. Dr. Popov is a recipient of the ASSP Global Safety Management, Executive Program in Safety Management and Risk Assessment Certificates.
He is a professor in the School of Geoscience, Physics, and Safety at the University of Central Missouri (UCM). Popov is a member of ASSP's Heart of America Chapter and recipient of the chapter's 2015 Safety Professional of the Year (SPY) award and 2016 ASSP Region V SPY award. In 2017, Dr. Popov received the ASSP Outstanding Safety Educator award. He is a lead author of the textbook Risk Assessment: A Practical Guide for Assessing Operational Risk, published by John Wiley & Sons in 2016. He is also a co-author of the book Risk Management Tools for Safety Professionals published in August 2018 by ASSP.
Dr. Popov has authored numerous risk assessment related articles in Professional Safety, International Scientific Publications, and other trade journals. He is a frequent speaker at national, regional and local conferences.