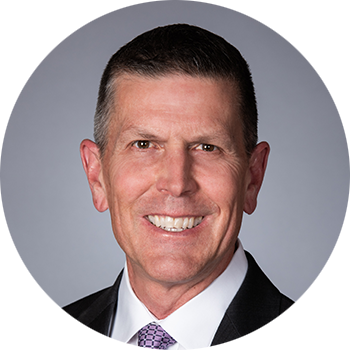 Bruce Lyon
Bruce K. Lyon, CSP, P.E., ARM, CHMM is Vice President and Director of Risk Management Services for Hays Companies.  He has over 38 years of experience directing risk services for a wide range of national and global organizations in a variety of industries. Bruce specializes in risk assessment, team-based problem solving, safety management systems, and ergonomics.
He serves as a director on the board of BCSP, Vice Chair of the ISO 31000 Risk Management standards US Technical Advisory Group (US TAG), a member of the ANSI/ASSP Z590.3 Prevention through Design standard review committee, and as Advisory Board Chair to the University of Central Missouri (UCM) Safety Sciences program.
He is the co-author of Risk Management Tools for Safety Professionals (ASSP), and Risk Assessment: A Practical Guide for Assessing Operational Risk (John Wiley & Sons).  He has authored numerous articles in Professional Safety Journal, three of which received 1st place for Technical Writing Excellence by ASSP, and is a frequent speaker at national, regional and local conferences.  
Bruce holds a B.S. Degree in Industrial Safety (1981) and M.S. Degree in Occupational Safety Management (1999) from University of Central Missouri. He is a Board Certified Safety Professional (CSP), a Registered Professional Safety Engineer (P.E.), an Associate in Risk Management (ARM), and a Certified Hazardous Materials Manager (CHMM).  In 2018, he was awarded the CSP Award of Excellence from the Board of Certified Safety Professionals.